Details

Parent Category: Our Services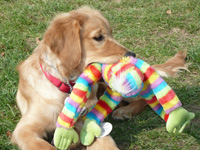 $349 at our location; $299 by video chat
Bring your puppy and family members (12 and older) to this two hour private class that teaches you how to raise your puppy. Appropriate for puppies from 8 to 16 weeks of age.
Learn all about housebreaking and raising puppy right
Get off to the right start with crate training so your puppy can sleep through the night, stop nipping and chewing, and more!
Also includes a one hour follow up if used within 6 months.
Can be done by video chat with a more limited goal set, usually takes 90 minutes by FaceTime, WhatsApp or Skype. Video session $299.